ABOUT US
American Saturated Felt (ASF) has been in the roofing materials business since 1974.  Starting in the Northeast United States, we are now shipping from coast to coast and internationally.

Our organic felts and premium organic 90# mineral surface can be delivered on half truckload and full truckload quantities per your specifications.  Our quality is the best in the industry and we offer 2" lines on our premium Canadian production.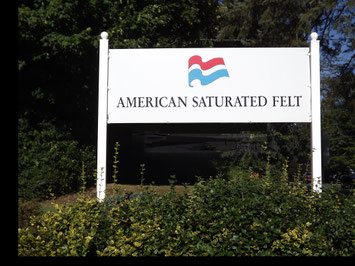 In 2008 Ron Zanchetti acquired all of American Saturated Felt's assets.  Ron has many years' experience in the industry and is working on expanding product offerings and customer options.
ASF added BP Residential Roofing Shingles in 2010 to the majority of the United States.  The shingles come in two collections.  The 1st is the Architect Collection which is a laminate shingle and the 2nd the Classic Collection which is a 3-tab shingle.  We also offer BP Asphalt Coated Roof Insulator (fiberboard) nationwide in coated 1 side and coated 6 sides.  In 2012 we added Asphalt Waterproofing Membrane.  BP Gripgard and Weathertex.  Any BP product can be intermingled on a truckload.
American Saturated Felt is very confident in our product offerings and looks forward to servicing your roofing needs.  Please feel free to contact us with any questions or concerns.