PRODUCTS: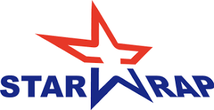 STARWRAPTM is a highly engineered, mechanically attached, coated woven synthetic roofing underlayment for sloped roofs.
With many years of experience in the roofing material industry, we provide high-quality synthetic roofing underlayment materials for global markets. In need of                                                                stronger, lighter, tougher, more skid-resistant, and                                                                      higher traction synthetic roofing underlayment?  
                                                            LOOK NO FURTHER!
BUILDING THE BETTER FUTURE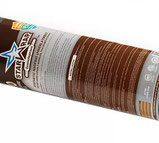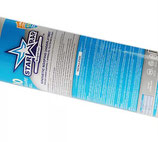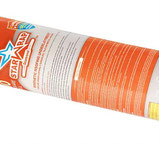 Product Features
COOL GRAY:  Unique gray high-traction top layer which reduces heat and provides a cooler working surface.

STRONGER:  StarWrap is stronger and lighter than organic felt, it provides tough durable weather & tear resistance.

SKID-RESISTANT:  Top surface has an anti-slip coating, enhances the skid-resistant properties of the synthetic roofing underlayment, helps protect against costly slips and falls.

EASY HANDLING:  Lighter weight rolls which makes it easier to handle during all stages of installation.

SIMPLE TO APPLY:  Installs quickly, easily and has more coverage per course than organic felt.

RELIABLE:  Unlike organic felt, StarWrap is highly water-repellent, keeping from warping, wrinkling in cold and cracking weather.

100% RECYCLABLE:  StarWrap 100% inorganic and will not rot or mold, considered a "Green Building Product".

PRICE COMPETITIVE:  Call your distributor.
For more information on StarWrap's Synthetic Underlayment, visit the StarWrap Product Page.